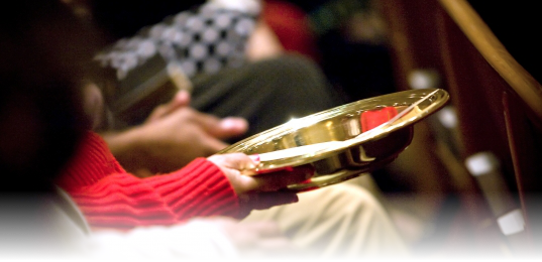 "Honor the LORD with your wealth, with the firstfruits of all your crops; then your barns will be filled to overflowing, and your vats will brim over with new wine." – Proverbs 3:9-10
Giving to the Lord is an act of worship 1) to honor our Lord for all He has given us, 2) to acknowledge that we trust and depend Him, and not money, 3) to build His Kingdom and advance the Gospel message.
We recognize giving our tithes and offerings to the Lord is privilege and a responsibility. We also recognize carrying cash and writing checks seems to be going the way of the Pony Express. So, to accommodate our members better, we offer the opportunity to give to the Lord safely and securely on line.
Thank you for your faithfulness and may God bless you.
While this can have advantages, we want each person who chooses this option to make sure they are giving in a spirit that is pleasing to the Lord. While there are several ways to give electronically, including automatic withdrawal from checking accounts, savings accounts, debit cards and credit cards, we strongly discourage the use of credit cards. "…The borrower is servant to the lender." - Proverbs 22:7